The market place leading to the city castle was created in the 13th or 14th century, and has changed in size and looks severals times over the intervening time span. Apart from the city castle on the north side, the market place is dominated by the Old City Hall and the bell tower of the old city church. The old city hall was also destroyed in 1944, but rebuilt in 1954-1955 according to the original plans except for the arcades on the West side. Today, the old city hall houses a restaurant with its own brewery, and the city registry office.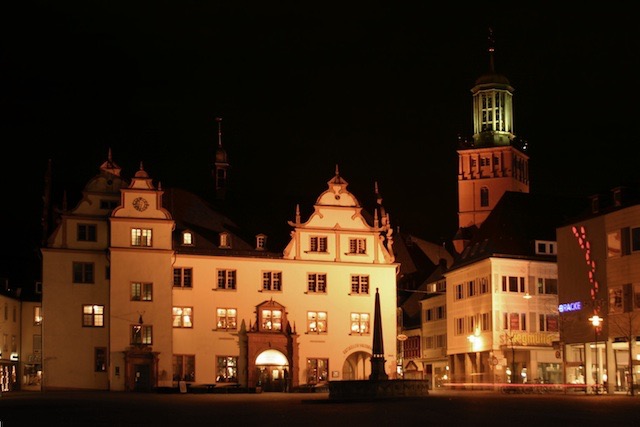 Picture © Alex Deppert (details in the imprint)
Today, the market place is a lively area with many small cafes and restaurants all around the market place. Each Saturday, there is a larger market day, with few stalls selling fresh produce almost every other day. In the four weeks before Christmas, the Darmstadt Christmas market is placed here and on the Friedensplatz. More important for our conference, the Darmstädter Heinerfest, the town fair, will take place here and on all streets surrounding the city castle (and then some...) between July 1-5, 2011.