Probably the most interesting former artisan house on the Mathilda Heights is the House Behrens (Alexandraweg 17). While the other buildings of the artisans for the 1901 exhibition were designed by Olbrich, Peter Behrens planned his house by himself. It is less playful and ornamental than the other buildings and has a cleaner structure. The bands of green clinkers framing the edges of the house give it a certain feeling of quietness.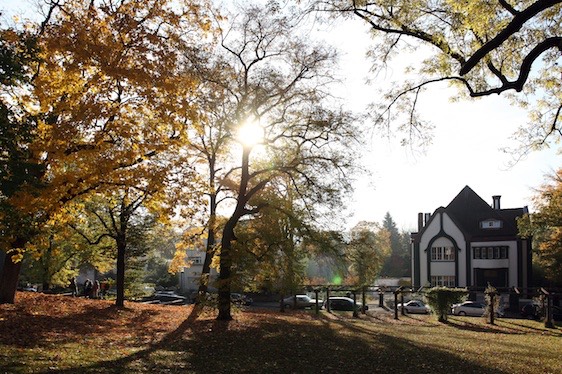 House Behrens. Please click on the image for the full 4212x2808 image.
Picture © Ulrich Mathias (details see imprint)
At this point, I end my tour of the Mathilda Heights, although there is more to explore, if you simply take the time to stroll around the hill and look around with open eyes! This was only meant to give you an impression - not a "complete virtual tour", after all.